CrossFit Love – CrossFit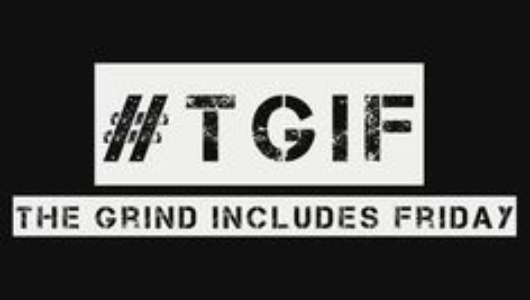 Earn it.
IF YOUR CHILI IS HOT SAY "HELLLLLL YEAHHHHHHH" (No Measure)
3 Rounds
25 Jumping Jacks

10 Tuck Jumps

25 High Knees in Place

10 Sumo Stance Inch Worms (no pu)
Iron Sharpens Iron (Weight)
3 Rounds NFT
12 DB Bench Press

12 Pendlay Row

12 Lateral DB Raises

:30 REST between exercises

:60 rest between rounds
SQUEEEEEEEZE and go SLOOOOOOOW. IF IT AINT BURNIN' IT AINT GROWIN'
Score = DB weight used
Annie (Time)
50-40-30-20-10
Double-unders
Sit-ups
Your abs MIGHT be sore tomorrow if you worked out on Thurs + Fri. Just a heads up. #GETSOME
Bulletproof Arms 003 (No Measure)
2 Rounds
Tricep Band Push Downs X 15 every :30 for 2 min

DBL DB Hammer Curl x 10 every :30 for 2 min
2 Rounds
BB Curl x 15

DB OH Tricep Ext x 10 (2 arms around 1 DB, diamond grip, standing)
LoveFit A (AMRAP – Rounds)
3 Rounds NFT
12 BW Bridge x 5s hold

12 DB Curl and Press

12 Rear Foot Elevated Split Squat ea.
LoveFit B (Time)
50-40-30-20-10
Single Unders

Sit ups